"Education is the fundamental building block for the advancement of individuals & societies along with mutual respect and fairness.  Innovative solutions that address education inequities and barriers (quality content, qualified teachers, access, affordability), and creates means towards dignified livelihoods & fair standards-of-living all over the world"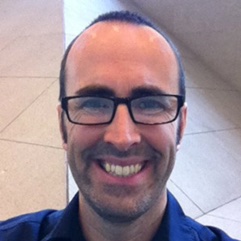 "Levered Learning was founded by a veteran teacher & founder Mitch Slater with a mission to deliver more effective instructional tools to teachers, students, and parents. Rather than approaching technology as an added layer to an existing curriculum, Levered was built as a complete, technology-enabled instructional system from the ground up. The result is a powerful teaching tool that allows teachers to focus on what matters most: their students.
Mitch has spent 20 years in education as a classroom teacher, math intervention teacher, and administrator. The Levered instructional model is an extension of an adaptive pencil and paper curriculum that he developed and refined for over 12 years in the classroom."
My dream is to deliver low cost, highly effective, and personalized education to the world and be the first technology-driven digital university that breaks down the walls of high tuitions, selection criteria, and the many barriers that prohibit equal opportunity for the masses."
Description and Compelling Attributes
While there are dozens of EdTech companies and solutions addressing many of barriers to  the vision of Quality Education for ALL, very few offers solutions that naturally integrates with teachers workflow, and further are designed by the teachers, for the teachers, and for their classrooms. Most solutions are either designed as a supplemental program or automation of some processes. With COVID disruptions, need for solutions that can be used in both on-premises (in the school) and virtually / remotely have become an urgent necessity. Not only kids all over the world needs to have access to right virtual learning solutions, but also these need to have seamless fit with how teachers and schools interact with the kids who are now remote. 
Levered Learning provides an ideal combination of design, feature functionality and delivery model to meet above described needs. Presently it is a cloud-delivered solution that is available for grades 3-5 Math, and soon to be expanded for K-6, and then to K-12 over coming 12-18 months. Solution was designed to enable teachers to be more effective — by eliminating all administrative burden and empowering them with data-driven intelligence to focus on right topics and with right learning methodology (i.e., a model where kids apply themselves with teacher acting as enabler and augmenter, and not simply pushing one-way delivery of lessons. Solution requires use of screen-projector and tablet-type devices for each student to use, and access cloud-hosted Levered system. It eliminates cost and paper wastage of text-books (since it has the curriculum built-in), frees teacher from lesson planning and tracking of student progress, and provides students full flexibility to pace themselves according to their aptitude and skill level, and at the same time ensures government-mandated standards are followed and achieved by each student. Intuitive design, interactive and collaborative learning, and data-driven learning prioritization delivers huge performance gains — as much as 40% to 70% improvements to ALL students and not just those who may be gifted or resource-advantaged.
With a centralized technology infrastructure for cloud-based delivery, Levered platform is very capital efficient requiring minimal incremental capital requirements for rapid scaling to ALL parts of the world. It makes it enables teachers and schools all over the world to provide high-quality and affordable education in one of the most foundational subjects (Math) for long-term success. Schools which faces tremendous difficulty in finding enough and/or qualified teachers would be able to overcome those constraints since system is designed to enable teachers through its underlying technology and analytics.
Math curriculum being fairly standard across the globe, solution is ready to be taken to hundreds of cities and countries. Local language adaptation and tweaks to align with country-specific requirements would be fairly manageable effort.
Imagine a world where all schools are able to deliver quality Math learning without the handicap of availability of books and enough qualified teachers, and the students are able to continue their learning in spite of school closings because of COVID type disruptions. Image doing that at a scale and speed where it does not have to take decades, rather just a few years or even months!
We invite ALL who are education-cause-focused entrepreneurs and entities (private, public, NGOs) looking to transform the education landscape in their towns and countries.