Resource Efficiency

SolarSEED
"The Vital FEW (Food, Energy, Water) are critical to our survival as a human race and much of the life that surrounds us. We need to innovate with environmental intelligence and use materials that have the potential to be upcycled at their end of life as a primary component to achieve sustainable methods of development, consumption, and reuse. Our portfolio is focused on market-based innovations in these most basic needs (Food, Water, Energy) of the humanity that not only provides resilient and affordable solutions but also have built-in utilization efficiencies."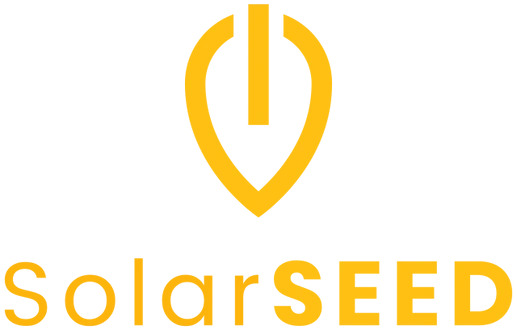 With a background in engineering and fine art, I have spent time in a diverse array of industries, including – custom cabinetry, theatrical set carpentry, construction, interior and furniture design.  I've designed portable lamps and outdoor lighting for Murray Feiss & Royce, built a motorcycle prototype for Machineart, and did research and development of cutting edge digital X-ray equipment at CMOS X-ray. One of my current endeavors is New York City Water Tower Furniture (NYCWTF), dedicated to ecologically friendly  and socially conscious design and manufacturing.  NYCWTF "upcycles" discarded wood from water towers as the raw material for uniquely designed, handcrafted furniture.  I was one of the primary members of the design group Collective|4 who completed a project for Dwell Magazine's Green Building in Harlem House among other Green design projects. I continually consult with SMIT, Sustainably Minded Interactive Technology, on the design and utilization of GROW, an innovative approach to electrical energy generation via solar and wind. I earned a Bachelor's of Industrial Design at Pratt Institute in Brooklyn, New York, and recently became an adjunct professor in the Industrial Design Department at New Jersey Institute of Technology. 
Prior to returning to the East Coast, I spent four years in Alaska where I became involved in sustainable energy and off-grid living, in my roles as the general manager, graphic designer, and installer at Susitna Energy Systems in Anchorage. I continue to be involved professionally in Renewable Energy system design, installation, and project management with two sister firms AltPower and RELAB, Renewable Energy Laboratory. 
I have always desired adventure and exposure to various cultures.  This empirical knowledge continues to supplement my academic and professional education.  At eighteen I volunteered in Mexico, later lived in Paris, and attended college in Switzerland.  I have traveled extensively throughout Europe, Turkey, and the Mediterranean Isles.  My most recent excursions include visiting Hong Kong, British Columbia and Quebec.  My unorthodox perspective on life continues to provide me with unexpected opportunities to meet extraordinary people and participate in amazing projects.
I founded SolarSEED motivated by the urgent need to make renewable solar energy systems easier and more affordable for every household on the planet, especially those in the lower per-capita income countries, because I believe affordable energy to be the fundamental human right,
Interview with SolarSEED Founder- David
Description and Compelling Attributes
SolarSEED brings next level of critical innovations to rapidly growing solar energy system deployments across variety of verticals and applications. Using its lead product of a multi-modal controller, it enables productive use of solar energy without critical dependency, and associated costs and complexities, on storage batteries. Result is a lower-cost, higher resiliency, smaller foot-print and very versatile renewable energy solution with compelling fit numerous use-cases across residential and SMB businesses all over the world. 
Most of the existing Solar systems for broad-spectrum off-grid usage are tightly integrated storage battery as a mandatory component. This increases cost, complexity, size, failure-rates, and finally a shorter-life around three years. SolarSEED is purpose-designed to eliminate those barriers and provide highly scalable solution with a lead component (controller) that, at a very low cost, allows huge scaling runway starting with just simple needs such as lighting & mobile-phone charging to TV, refrigerators, cooling and small-business operations (e.g, clinics, schools, retail store, bank, pharmacy, mill). Its 500W controller, with daisy chain configurability, can support electricity needs for both AC and DC and variety of amps, voltages and wattages. With optionality of storage and grid integrations, it creates very versatile solution for myriad of use-cases for communities with no line-of-sight to transmission grid connections or unreliable / expensive power supply.
Solution is easy to learn and integrate into variety of use-cases to address local challenges across education, health, commerce, handicrafts, agriculture, food-processing, banking and retail.
Versatility and simplicity of SolarSEED solution makes it as an ideal horizontal technology-driven innovation platform on which variety of use-cases can be built and deployed at scale. SolarSEED has made it easier by also investing in training modules for those looking to catch-up on solar and renewable energy deployments. 
To drive affordability and lower the financial risks in the business models, solution is easy to integrate with Pay-as-you-go options through its partnership with several innovative entities that have focus on impact and sustainability. 
Capital requirements for local CARBON-copy deployment of SolarSEED are relatively very low since initial inventory can be calibrated to expected demand for initial 3-6 months. Operational profitability profile of the solution is very attractive. Diversity of use-cases and scalability provides opportunity for rapid growth both horizontally and vertically.
Imagine a world where lack of energy infrastructure is no longer an impediment to fully leverage modern technologies and economic growth & prosperity therefrom – and in a sustainable way. A world where energy availability and consumption is within the control and reach of every individual, rather than hopelessly constrained by decisions of a few well-funded large corporations driven by with their agendas. We invite to embrace simple but powerful innovation SolarSEED represents towards that journey of energy & economic independence and sustainability.
We invite ALL who wants to solve clean-water-crisis in entire continent of Africa, big parts of Asia and Americas to embrace and scale a solution now, and not wait for another decade. When there is a solution that does not need to depend upon donations or government support, and which is affordable to BOP segment, let us not waste another day.