Our team is composed of seasoned executives and serial entrepreneurs that bring decades of start-up + Fortune 100 management, technology, and development expertise.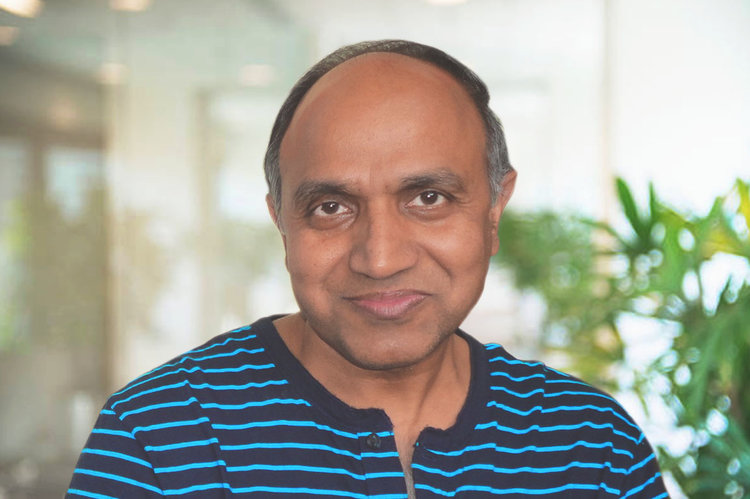 Ratan Agarwal
Managing Partner, New York
"My life started from very humble beginnings in India where I spent my youth in a simple 2-room house with no electricity, water lines, gas lines, or motorized transport.  I figured out my path from school to my professional life with virtually no guidance or resources.  I attended the prestigious Indian Institute of Technology with a Master of Technology and Structural Engineering and ultimately received my M.B.A. from Wharton.  I cut my teeth in the working world at A.T. Kearney as a Management Consultant where I focused on M&A due diligence, valuation, and advisory.  The majority of my career (20+ years) was spent at Cisco Systems where I was responsible for incubation to $170m scale a portfolio new IoT solutions across six different verticals (healthcare, education, energy, transportation, safety & security and financial services), integration and commercialization of our first managed SaaS / Cloud global offering in the market, and operational transformation of a $3B+ global services business. I decided to turn my drive for innovation and start-ups towards improving innovation ecosystem and growth in NY metro  through my active work with local incubators and accelerators (TechLaunch NJ, Entrepreneurs Roundtable Accelerator) and as an angel investor advising, consulting, and investing through Keiretsu Forum, Mid-Atlantic Bio Angels, and WAAN.  My passion has always been helping others and I now see a huge opportunity in leveraging the combined power of transformative technologies (such as IoT, cloud, mobility, social media, shared economy, renewable energy, and market places) to change the inflection point in our battle for a truly sustainable world in our lifetime."
Managing Partner, New York
Jake Chagoury
Senior Associate, London
"As I think about my life and the legacy I want to leave behind, I struggle with the inequities that exist throughout the world when it comes to rudimentary education and the skills needed to earn a decent living where one can have dignity and hold their head high as they walk down the street.  My career stems from my love for the law and the ability to influence and create international regulations that allow for greater economic prosperity for those in developing countries, like my home in Nigeria.  I spend time with my family business as well to craft free zone legislation.  I reside in London as much of my schooling was done here and my ability to navigate the global realm is well suited from this domicile.  My dream is to offer the world the gift of knowledge through free education zones which we are looking to develop as we use technology to disseminate information to the masses and replicate solutions that can provide trade, knowledge, and living wages to all as part of innovation centers to grow local economies around the globe."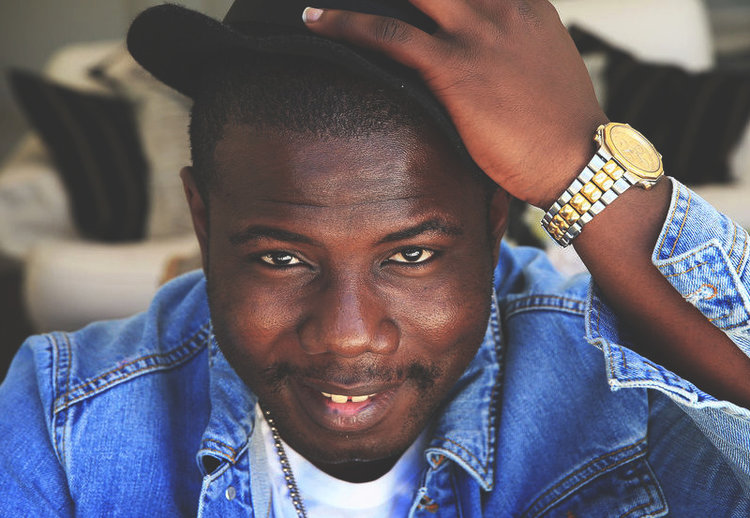 Kweku Mandela
Partner, Johannesburg
"My Grandfather did not want his legacy to be represented by an airport, a school, or a simple physical manifestation. Instead, he wanted his actions to be a model for the next generation to use as a means to make humanity more just and equitable for all.  He believed that all it takes is one generation - one generation to end poverty, one generation to end discrimination, and one generation to push the spirit of mankind. As I work with our carbon accelerator, the REPRESENT Foundation, Global Citizen, The United Nations, Africa Rising Foundation, and GenEndIt, my purpose is to make sure this is that one generation.  My career has been spent in film as part of Out of Africa Entertainment, Romulus Entertainment, and Dang Entertainment - I believe in the power of media to inspire, educate, and activate us all to achieve our true potential. By focusing on youth and being a catalyst for their ideation, we can make tremendous strides in helping commercialize solutions for ALL to share and empower individuals in their communities to become the future leaders of the world."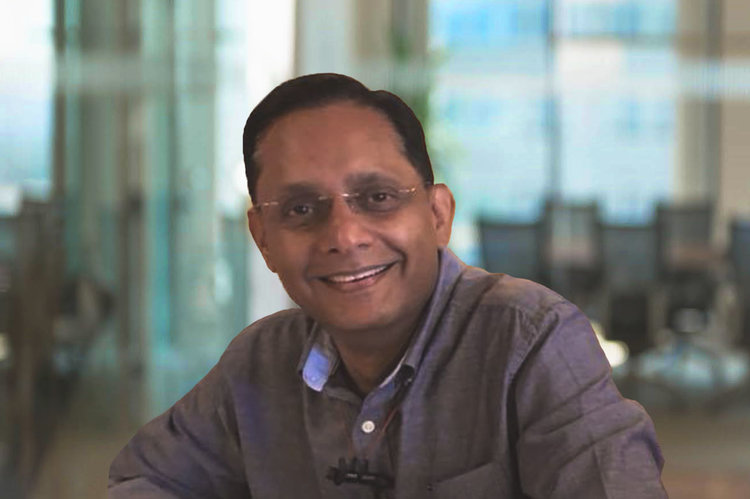 Govi Rao
Managing Partner, New York
"Virtually my entire career spanning 30+ years has been spent as a passionate global champion of sustainability across several industries including specialty chemicals, coatings, building materials, lighting, energy, and IoT.  I've spent my life managing Fortune 500 businesses and creating my own endeavors from inception, and yet I'm dissatisfied with the impact my life has made on humanity despite my achievements. Even though I was the CEO of Noveda, the Chairman and CEO of Lighting Science Group Corporation, a Partner in Pegasus Sustainable Century Merchant Bank, Vice President and General Manager of the Philips Solid State Lighting NA, and spent over a decade with specialty chemicals leader Rohm and Haas in various leadership roles, it's simply not enough for me to leave my mark on this planet.  I am driven by the betterment of humanity and putting an end to oppressed communities that lack the fundamental building blocks of education, keep women in the shadows, and misuse materials and resources."
Managing Partner, New York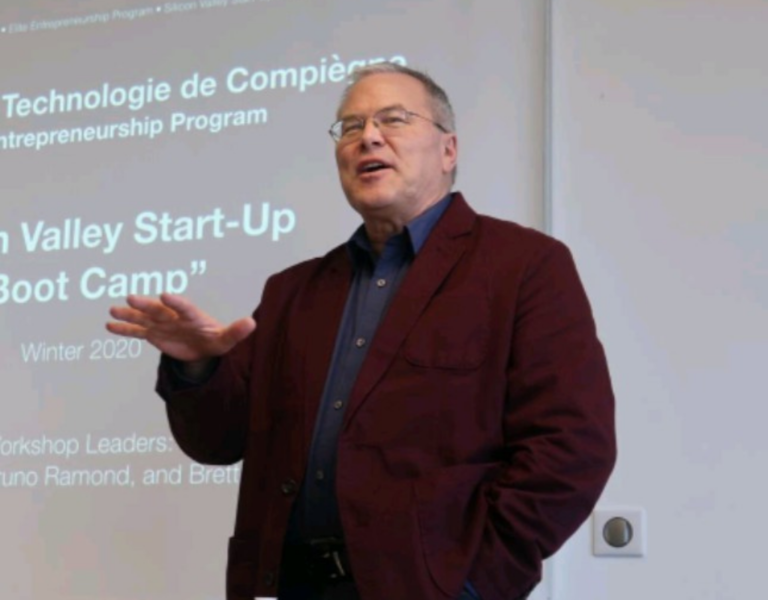 Paul Kallmes
Operating Partner, California
"Paul Kallmes is a widely experienced executive and operations professional with extensive experience in numerous technology fields. An electrical engineer with a background in power systems by training, he also has a Master's degree in risk assessment from environmental hazards. He is an internationally recognized authority on intellectual property management issues. In recent years he has been deeply involved in the San Francisco start-up scene, working with start-ups and investors from around the world. His bootcamp offerings have assisted companies around the world implement their growth plans. Training programs at universities complement his bootcamp offerings. His substantial operations experience allows him to approach young companies' problems with efficient and feasible solutions. He is an advisor to several funds in South Africa and is very active in developing and presenting accelerator programs there. His constant focus on process, implementation and accountability makes him a valuable asset for companies at any state in their growth trajectories, especially young ventures poised for expansion. Fostering young companies today to become the change-makers of tomorrow is the guiding principle in all his professional endeavors".
Operating Partner, California